I know I should never, ever read internet comments but sometimes I just can't help myself. My eyes drift downwards, past the bottom of the article* and onto some comments, and I get sucked in... and sometimes I see one so incredibly dumb that I think it deserves an award... so get ready for a heady dose of anti-scientific, anti-British, anti-intelligence.
The original story was
this one
, about how Easyjet, in conjunction with Airbus and a Norwegian scientist, have come up with a new type of detector for volcanic ash. The video is kind of terrible (the male presenter is a huge jackass), just to warn you, but does feature a bag of tephra (awesome!).
Then some... thing... calling itself ephrim wrote this comment:
ephrim
Ding ding ding ding ding ding ding ding ding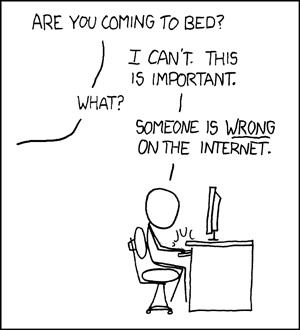 DING DING DING DING DING DING DING
*Luckily this never happens on youtube, because there is no scrolling involved. THANK GOD.